What is the Alma TED technology?
The Alma TED device is the latest technology to address the concerns of more than 40% of men and women in Canada who suffer from hair-loss. TED stands for trans epidermal drug delivery and is an exciting procedure that uses acoustic sound waves and air pressure to drive medications past our protective layer of skin down to the dermis that provides Needle Free and Pain Free Hair Restoration. Our TED+ hair formula contains ingredients that support optimal hair and scalp health and follicular strength.
How does the Alma TED work?
Alma TED is an ultrasound-based system with a propriety tip engineered with Impact Delivery that offers a non-invasive, nontraumatic option to address hair loss concerns. This treatment works by using acoustic sound waves along with air pressure to drive proprietary components deeper in the skin for more quality absorption.
The acoustic sound waves create gas-like bubbles within the stratum corneum that expand the lipid bilayer allowing for medications to absorb and take effect. The air pressure using the TED drives the medications deep into the skin.
This procedure creates pain-free channels unlike needles or laser energy, that allow the medications to work directly with the root of the hair follicles.
Who is this treatment for?
This is a ground-breaking treatment for men and women of all ages who have concerns with hair loss. It is reported that more than 40% of Canadian suffer from some form of hair loss and collectively spend billions annually for hair restoration treatments.
Where can the Alma TED be applied?
The TED is best used throughout the scalp, but in certain circumstances it can be used effectively to treat the eyebrows and the chin-bearded areas.
How long for effects to take place?
The Alma TED is not only a comfortable treatment, but many patients notice results as early as three weeks. Patients find the treatment soothing and enjoyable, which is a huge breakthrough for this treatment compared to many hair restoration treatments that involve repetitive pricks with needles and or surgery.
Rough timeline for results
Most patients notice results after one treatment, but every individual and case will be different. Here are the typical results most patients experience:
Early signs of growth in the second week with much less shedding during grooming.
New hair is noticeably sprouting 1 month's time.
In month 2, there's an increase in volume covering bald spots.
In month 3, you can expect your best results and see how fast or slow this treatment will work for you. We schedule a complimentary follow up to discuss results and determine if more treatment is needed.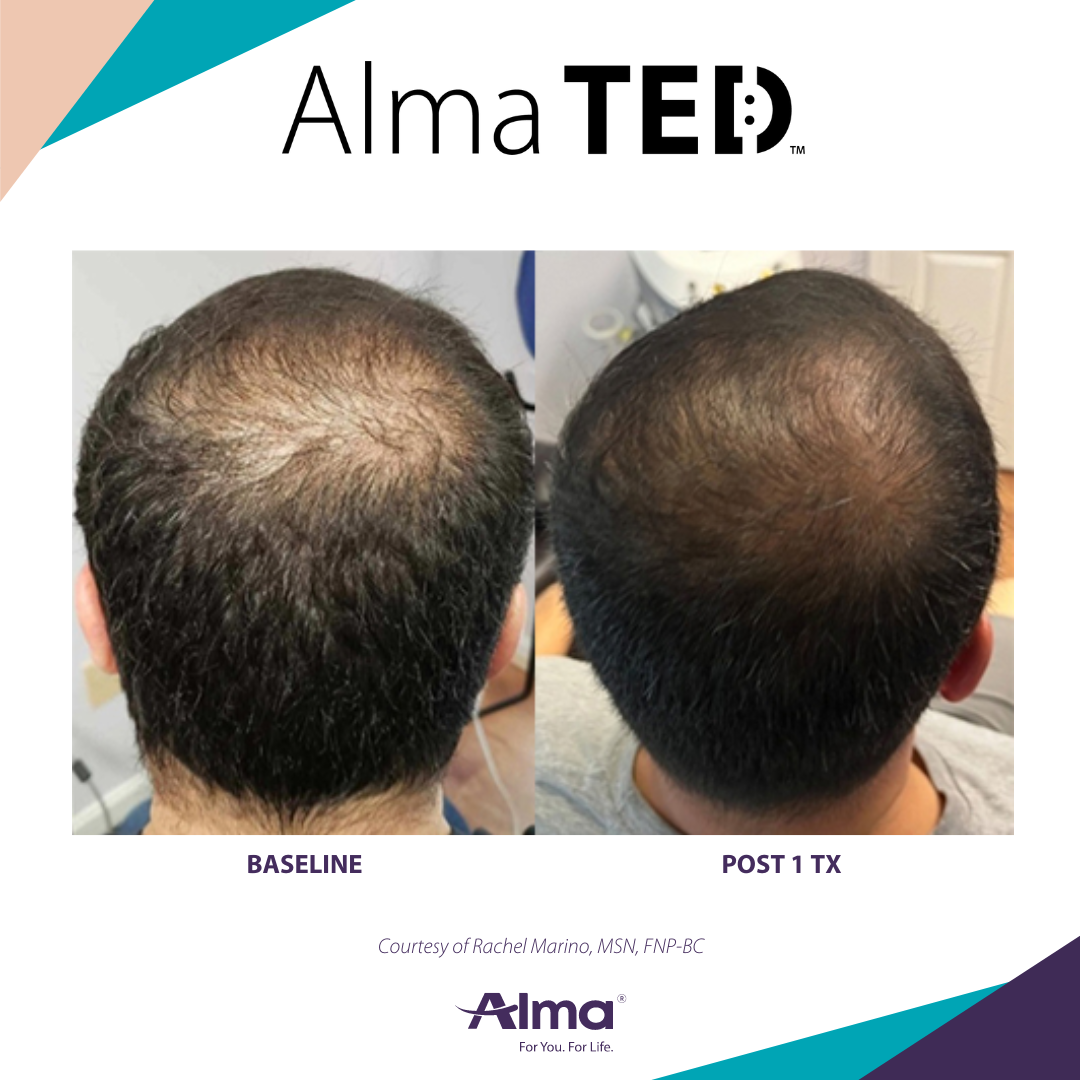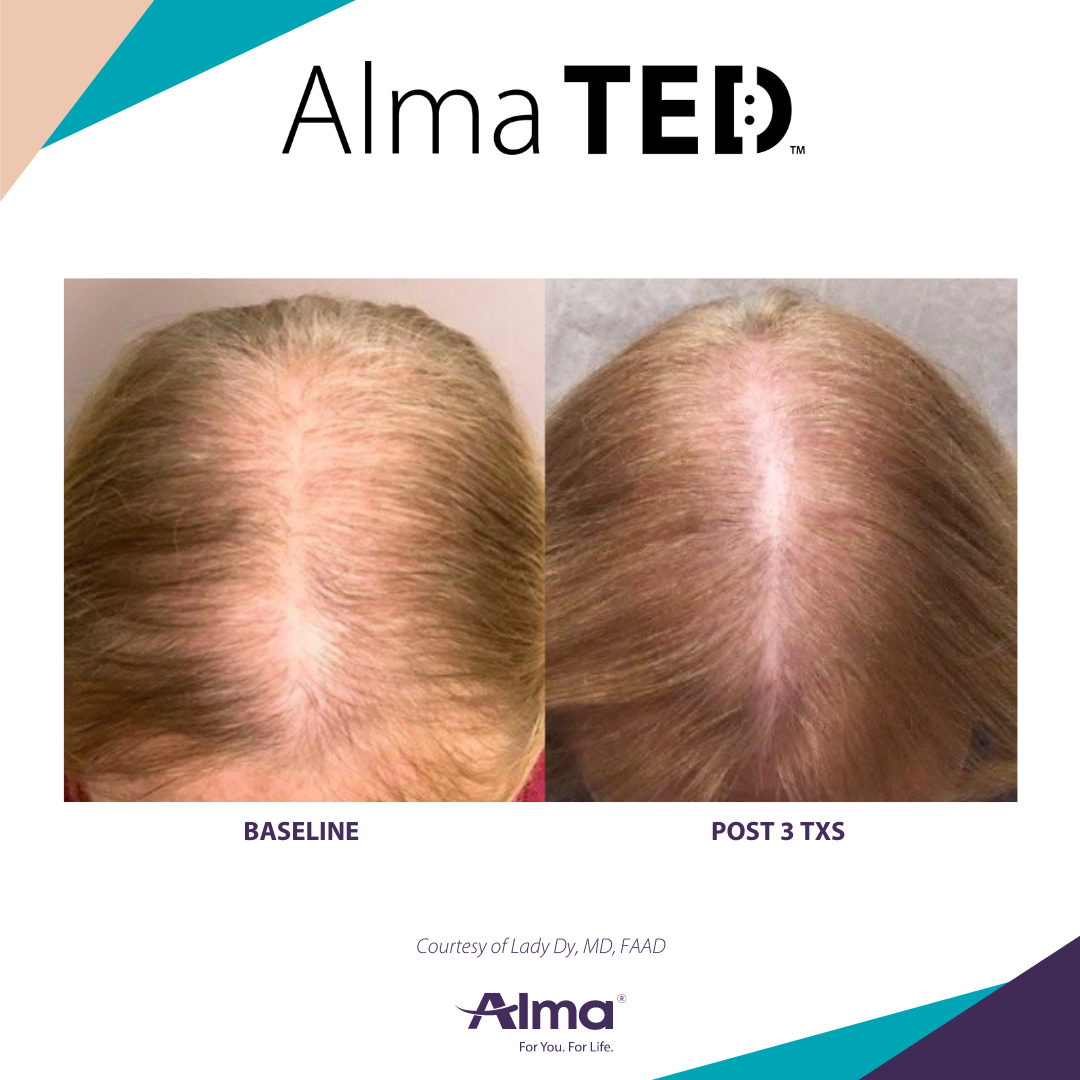 What conditions can the TED Treat?
Male and Women pattern baldness
Hormonal complications causing hair loss.
Dihydrotestosterone causing hair loss
 book a free consult and explore your options
No Obligations Necessary!
Have Questions About ED & Performance?
Take this free test and see where you stand